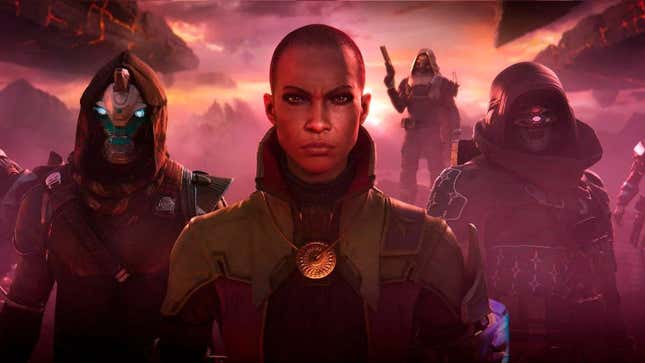 In addition to an unspecified number of job cuts, Destiny 2 maker Bungie has also been racked by delays. Bloomberg reports that the sci-fi MMO shooter's The Final Shape expansion has slipped from February to June, with upcoming extraction shooter Marathon getting delayed to 2025.
Diablo IV – Bear Bender Build
While The Final Shape won't end Destiny 2, it will conclude the storyline it's been building up for almost a decade now with a final showdown between players and a force, called The Witness, bent on the universe's destruction. Originally set to add a new campaign and lots of other content on February 27 on PlayStation 5, Xbox Series X/S, and PC, the massive expansion will now arrive in June instead, Bloomberg reports.
Meanwhile, Marathon, a sci-fi extraction shooter that will revolve around session-based matches with a story that evolves as players complete various objectives and milestones, has apparently been delayed until 2025. The live-service game made a splashy debut at Sony's big PlayStation gaming showcase last May, and appeared set to help drive the platform's new games-as-a-service strategy following Sony's acquisition of Bungie last year.
The specific reasons for the delays haven't yet come to light, but news of them comes as Bungie CEO Pete Parsons informed staff today that there would be a meeting to "discuss today's events," including layoffs impacting recruiters, support staff, and some developers. While neither Bungie nor Sony has confirmed the exact number of cuts, they even include community managers for Destiny 2, the face of the game for millions of the loot shooter's most devoted players.
The delays and layoffs come during a rough year for Destiny 2 overall, with 2023's Lightfall being one of its worst-recieved expansions, and seasonal updates undercut by an unusual spike in server outages and other issues. The game's director, Joe Blackburn, had promised a shift to an episodic model in 2024, with fewer, bigger updates to help address player burnout. It's unclear how today's big shakeup might impact those plans.