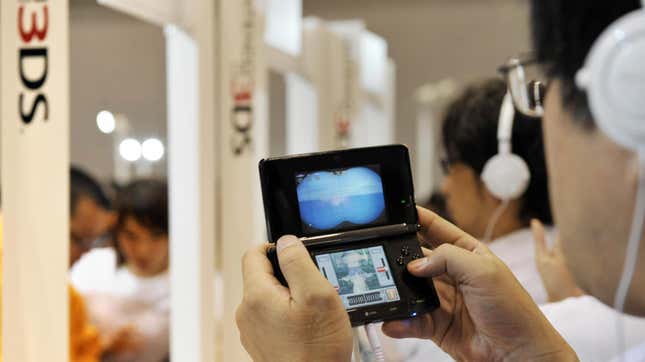 Nintendo will discontinue online service for 3DS and Wii U consoles in April 2024, the company announced in a recent blog. After this point, the 3DS Pokémon storage app Pokémon Bank will be the only software accessible online.
What You Should Know About Mario Strikers' Big Free Update
Otherwise, owners of the 12-year-old 3DS and 11-year-old Wii U will no longer be able to engage in online co-op, rankings, or "data distribution," Nintendo writes in its blog. As part of this, the Nintendo Badge Arcade, which lets you customize your 3DS home menu, will be completely lights out. The 3DS will save your badge data, but if you experience an SD malfunction, you won't be able to restore it, Nintendo indicates in a different post.
Nintendo has not yet released a specific date or time for discontinuing online capabilities, but it notes that "if an event occurs that would make it difficult to continue online services for Nintendo 3DS and Wii U software, we may have to discontinue services earlier than planned." Kotaku reached out for comment.
Earlier this year, Nintendo discontinued the 3DS and Wii U eShops as "part of the natural lifecycle for any product line as it becomes less used by consumers over time," it wrote on its website. It's possible that the Super Mario developer is clearing out its console cobwebs to make more space for the fabled Nintendo Switch successor, which seems to be scheduled for a 2024 release. During Gamescom 2023, Nintendo reportedly demoed Switch 2 hardware behind closed doors for a certain number of developers.
While Nintendo plots its official line of succession, the open-source project Pretendo is working to preserve and replace the Nintendo Network.
"We have been made aware of Nintendo's plans to shut down Nintendo Network in April," Pretendo wrote on Twitter. "We have begun discussing our development road map internally to accommodate this." The service is not currently available for public use.