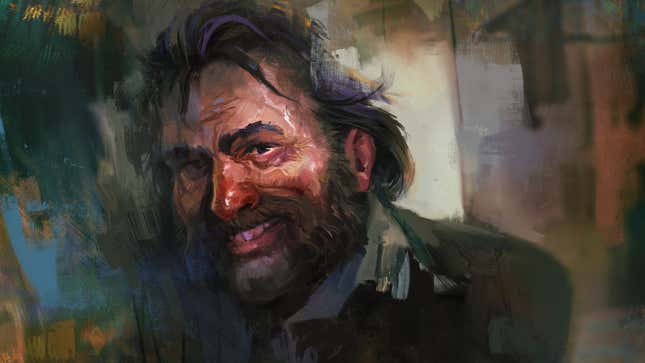 Halloween is fast approaching, and with it comes a new medley of games for PlayStation Plus subscribers that'll become available Tuesday, October 17.
Why The Hot New Redfall Gameplay Trailer Left Us Feeling Cold
One of the highest-profile games coming to PS Plus next week is Disco Elysium – The Final Cut. Developed by ZA/UM, the widely acclaimed isometric RPG has Dungeons & Dragons-esque dice rolls driving deeply quirky, systems-driven storytelling. You play as a hard-boiled alcoholic detective as he uses his social skills, or lack thereof, to solve a murder in a dilapidated city. If you tend to navigate RPG chats in a centrist manner, you might as well leave your sensibilities at the door for Disco Elysium because the many conversations you'll engage in shape the political alignment of your detective as he bumbles his way through (possibly) solving the case.
PlayStation / ZA/UM
Read More: A Year Later, I Still Can't Stop Thinking About Disco Elysium
PS Plus' October crop also includes Warner Bros.' new Batman game sans Batman, Gotham Knights. Gotham Knights see the Dark Knight's sidekicks, Nightwing, Batgirl, Red Hood, and Robin, take up the mantle of defending Gotham City in his stead because Bruce Wayne is super dead. For real this time. Think DC Comics' Batman: Battle for the Cowl run but with some original story beats and superpowers by developer WB Games Montreal.
Unlike the Arkham series' penchant for stealth puzzles woven between bone-crunching combat, Gotham Knights leans heavily into combat-centric missions where, upon completion, you can unlock a myriad of unlockable gear for the heroic quartet. It also has a huge focus on co-op. So if that's your speed, Gotham Knights might be worth the download.
PlayStation / WB Games Montreal
Read More: Gotham Knights Six Months Later: Better, But Still Mid
PS Plus Line-Up For October 2023
Here's everything coming to PS Plus starting Tuesday, October 17:
Disco Elysium
Gotham Knights
The Dark Pictures Anthology: House of Ashes
Alien: Isolation
Dead Island Definitive Edition
Outlast 2
Elite Dangerous
Far: Changing Tides
Gungrave G.O.R.E.
Eldest Souls
Röki
See, I told you there were some spooky games too. Godspeed getting through Outlast 2 and Alien: Isolation with the lights off.