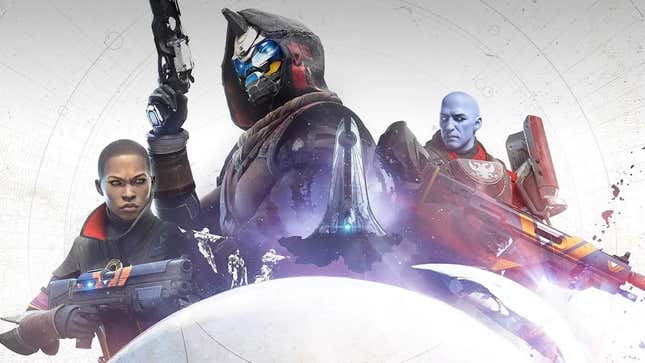 Bungie is the latest PlayStation studio to face layoffs. While the scale of the cuts wasn't immediately apparent, multiple, now-former staff members began posting on social media on October 30 that they'd been let go by the beloved Destiny 2 maker.
Why The Hot New Redfall Gameplay Trailer Left Us Feeling Cold
"My heart is breaking for all affected…I am now looking for opportunities," tweeted Destiny 2 community manager Liana Ruppert. "It's a strange feeling to wake up in the morning excited for the week ahead, only for your day to begin learning that you've been hit with a Reduction in Force and are now on the job hunt," wrote recruiting lead Amanda R. on LinkedIn.
The scale of the cuts and which teams or departments are most impacted isn't yet clear. They come the same month that fellow PlayStation studio, Naughty Dog, cut dozens of contractors across art, production, quality assurance, and other disciplines. The downsizing comes in a year that's seen publishers like Electronic Arts, Ubisoft, Take-Two, and Embracer all lay off hundreds, consolidated teams, or closed entire studios. PlayStation rival Microsoft has imposed severe cuts at current first-party Halo studio 343 Industries near the beginning of 2023.
Sony acquired Bungie for $3.6 billion just last year amid an acquisition frenzy across the video game industry. In addition to the popular sci-fi MMO shooter Destiny 2, Bungie is also working on the extraction shooter Marathon as well as another original IP. Bloomberg also previously reported that the studio was involved in an internal evaluation of Naughty Dog's The Last of Us 2 multiplayer spin-off that stopped the project in its tracks. Kotaku reported earlier this month that the game, while not fully cancelled, had effectively been put on ice.
Sony and Bungie did not immediately respond to requests for comment.
Update 10/30/2023: Bungie CEO Pete Parsons called today a "sad day" on Twitter. "What these exceptional individuals have contributed to our games and Bungie culture has been enormous and will continue to be a part of Bungie long into the future," he wrote.
…