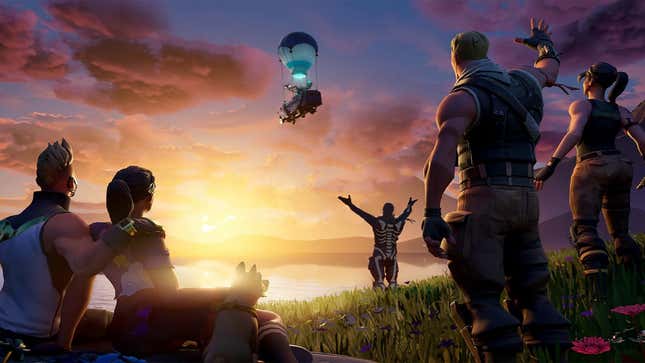 Donald Mustard is leaving Epic Games. Mustard was a driving force behind Fortnite's success and the chief creative officer at Epic Games for the last seven years.
Dead By Daylight Devs' New Game Is Fortnite Meets Doom
On September 8, via a post on Twitter, Mustard announced the surprising news, explaining that after an "incredible adventure" he was retiring from his role as CCO at Epic later this month.
"I am humbled to have been a part of the team that every day tries to bring 'joy and delight' to the Fortnite community," said Mustard.
"I can't wait to now share in the future of Fortnite as a player alongside all of you! The teams are in the best hands and they are working on huge, jaw-dropping, amazing things!!!"
Mustard's history with Epic Games
The departing CCO joined Epic in 2008 after the large company purchased Chair Entertainment, a Salt Lake City-based video game studio founded by Mustard in 2005. The studio's first game was Undertow, and it later found success with 2009's Shadow Complex. It also developed the Infinity Blade series of mobile RPGs.
"I have enjoyed nearly 25 years in the game industry collaborating with some of the most talented people ever and I am so proud of what we have made together," tweeted Mustard. "I am especially proud of the opportunity I've had to help create and shape Fortnite."
"Thanks for amazing times and accomplishments at Epic," replied Epic CEO Tim Sweeney.
While with Epic Games, Mustard oversaw Fortnite's massive explosion into a pop-culture juggernaut. He was also well known for interacting with the game's large community of players, often teasing future updates or crossovers ahead of their official announcements.
Mustard hasn't publicly announced what his next job or career move is, though we do know what the outgoing CCO plans to do next. In his statement announcing his departure, Mustard said he was "excited to spend time" with his wife and family.
…