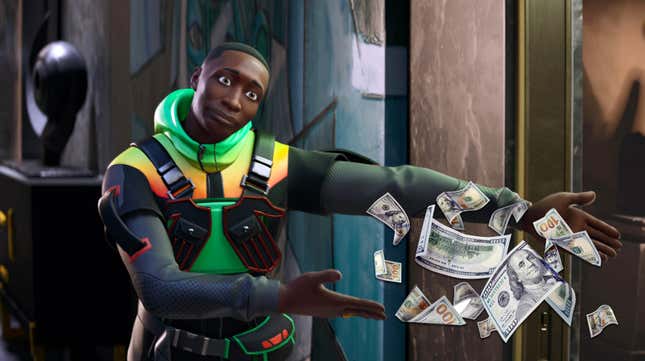 Good news, everyone: now Fortnite can pay you. After a spat with the FTC wherein Epic Games settled for $245 million dollars, the Federal Trade Commission has launched a webpage for eligible Fortnite players to get some money back.
Dead By Daylight Devs' New Game Is Fortnite Meets Doom
In December of 2022, Fortnite developers Epic Games and the FTC settled over allegations that the video game company ran afoul of the Children's Online Privacy Act. Signed into law in 2000, the act seeks to protect children under 13, specifically where it concerns marketing tactics and privacy. The FTC accused Epic Games of using "design tricks, known as dark patterns, to dupe millions of players into making unintentional purchases." The $245 million payout marks the FTC's "largest refund amount in a gaming case, and its largest administrative order in history."
The FTC also required Epic Games to "adopt strong privacy default settings for children and teens, ensuring that voice and text communications are turned off by default."
Who's eligible and how much cash can you get from the Fortnite settlement?
The FTC laid out three broad categories for folks eligible to receive some money from the Fortnite settlement:
• You were charged in-game currency for items you didn't want between January 2017 and September 2022

• Your child made charges to your credit card without your knowledge between January 2017 and November 2018

• Your account was locked between January 2017 and September 2022 after you complained to your credit card company about wrongful charges
As stated on the FTC's website, the specific dollar amount of each payout is yet to be determined as it "will depend on several factors, including how many people file a claim."

Additionally, the FTC doesn't have a set date for when payments are likely to be issued, though it promises an update to the claims page. All claims must be filed by January 17, 2024, and you'll need to be at least 18 years old (or have a parent or guardian complete the form for you) and must have a valid Epic Account ID (in addition to meeting the criteria listed above).

…