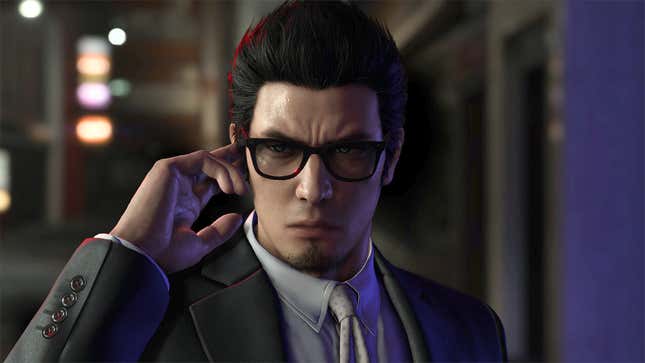 With October coming to a close, Microsoft has announced the next crop of games heading to Xbox Game Pass for November 2023—and the list is stacked.
Thank You, PS Plus, For Making My Backlog Even Bigger
There are a handful of games available right now on Xbox Game Pass as part of next month's offerings, including the 3D party game collection Headbangers: Rhythm Royale from Blasphemous 2 publisher Team17, puzzle-action platformer Jusant from Life is Strange developer Don't Nod Entertainment, and the open-world turn-based RPG Wartales from Dune: Spice Wars developer Shiro Games. This is just the beginning, though, as there are eight other games you can pick up for PC or Xbox Series X/S during the first half of the month.
Buy Game Pass Ultimate: Amazon | Best Buy | GameStop
The stylish turn-based RPG Thirsty Suitors launches on November 2 for all platforms, and willl hit Xbox Game Pass that same day. Two versions of Football Manager 2024, one for console and the other for PC, take their place on the Microsoft podium on November 6. The real-time strategy city-building sim Dungeons 4 lands on November 9, alongside Yakuza spin-off Like a Dragon Gaiden: The Man Who Erased His Name and co-op hunting-adventurer Wild Hearts via EA Play. Rounding out November's first two weeks are Spirittea, a cozy life sim about running a bathhouse launching on November 13, and Coral Island, a lowkey farming sim about building relationships and nurturing animals on November 14.
Spirittea Is Stardew Valley Meets Spirited Away, Can Take Our Money Now
Spirittea Is Stardew Valley Meets Spirited Away, Can Take Our Money Now
There are a couple of game updates tucked in there as well. Age of Empires II: Definitive Edition will get some new DLC and EA Sports WRC will be playable via an EA Play Early Access trial.
As is customary, a few games will leave Xbox Game Pass "soon," including the barista sim Coffee Talk and the third-person action shooter Gungrave G.O.R.E. Below is the list of everything coming to and departing from Microsoft's subscription service next month.
Xbox Game Pass November Offerings
Arriving:
Headbangers: Rhythm Royale (Cloud, Console, and PC) – Available now
Jusant (Cloud, Console, and PC) – Available now
Wartales (Cloud, Console, and PC) – Available now
Thirsty Suitors (Cloud, Console, and PC) – November 2
Football Manager 2024 (PC) – November 6
Football Manager 2024 Console (Cloud, Console, and PC) – November 6
Dungeons 4 (Cloud, Console, and PC) – November 9
Like A Dragon Gaiden: The Man Who Erased His Name (Cloud, Console, and PC) – November 9
Wild Hearts (Cloud, Console, and PC) EA Play – November 9
Spirittea (Cloud, Console, and PC) – November 13
Coral Island (Cloud and Xbox Series X|S) – November 14
Leaving:
Coffee Talk (Cloud, Console, and PC)
Exapunks (PC)
Ghost Song (Cloud, Console, and PC)
Gungrave G.O.R.E (Cloud, Console, and PC)
Football Manager 2023 (PC)
Football Manager 2023 Console (Cloud, Console, and PC)
Lapin (Cloud, Console, and PC)
Townscaper (Cloud, Console, and PC)
 

…