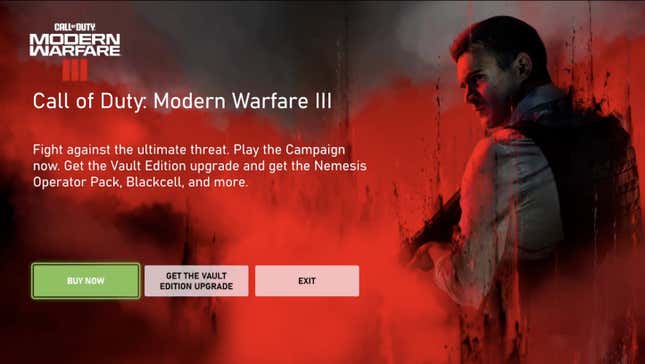 If you fired up your Xbox today, you might've seen something you didn't expect: A darn full-screen advertisement for the latest Call of Duty game, Modern Warfare III (see on Amazon). Though Microsoft has done this before with exclusives like Starfield, it's already rubbing some gamers the wrong way.
Why The Hot New Redfall Gameplay Trailer Left Us Feeling Cold
Though 2023's Modern Warfare III isn't technically coming out in full form until November 10, those who want to get in on the campaign can do so right now by pre-ordering any edition of the game. So while that early access period might be enticing for those eager to follow the story of Task Force 141, it's far from a universal desire, making the full-screen Call of Duty ad on Xbox's start screen feel intrusive. The Modern Warfare III marketing blitz comes just weeks after Microsoft wrapped its acquisition of CoD's publisher, Activision Blizzard.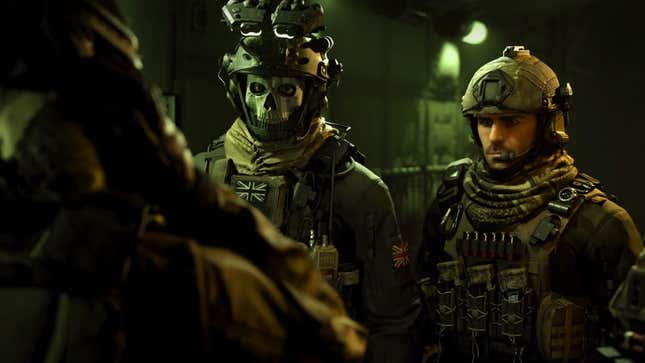 "Fight against the ultimate threat. Play the Campaign now," the ad starts. Players are then given three options: "Buy Now," "Get the Vault Edition Upgrade," and "Exit." While it's not uncommon to see ads on consoles, a full-screen one that greets you the second you fire up your box is unusually aggressive.

"Don't hit me with ads that take my whole screen when I paid $500 [for] your machine," reads one post on X (formerly Twitter).

"This really is my push factor in building a proper PC," reads one Reddit comment in reference to the ad. Though, as many were quick to respond, Windows (also owned by Microsoft) is far, far, far from an ad-free experience. Even after configuring much of the OS's tendency to harass you with ads for Game Pass or Microsoft 365, it's not uncommon to see other ads or unwanted pop-ups appear. The year of the Linux desktop can't come soon enough.

It's frustrating when a machine you spend hundreds of dollars on doesn't feel like it's totally under your control. But who knows, maybe a decade from now, people will get nostalgic over the CoD ad from 2023 that greeted them upon starting up their Xbox.

Pre-order Modern Warfare III: Amazon | Best Buy | GameStop

. 

…